The number of game continues to grow due to the booming of gaming industry. While lots of new game design studios come to market recent years, we'd like to remind you of the legends born in 20th century.
The provided list below is an unordered list of the top video game companies of 20th century.
1. Sony Interactive Entertainment
The first name coming up to my mind is Sony. Formerly as Sony Computer Entertainment, Sony Interactive Entertainment (SEI) is definitely the biggest game company of all time.
Founded in Tokyo since 1993, Sony Interactive Entertainment is a video game and digital entertainment subsidiary of Japanese conglomerate Sony. Following the release of PlayStation consoles, SEI was established to be responsible for being the main resource for research and development in video games and interactive entertainment. In other words, SEI was held to handle Sony's video game development for PlayStation consoles.
PlayStation devices are always on good sales once they are published, from the oldest to latest version. It's not overstated to say that Sony's game consoles have changed the way people enjoy games and entertainment since they were born.
As a tech giant, SEI also owns a lot of smaller game studios, therefore, it possesses numerous game titles for both PlayStation and other devices. Some of Sony-developed best-selling game titles are God of War (action adventure), Grand Tusiomo series (racing), and so on.
The Sony's invention of game consoles makes it easier and funnier for customers and boosts game's attractiveness. Other games from SEI includes Bloodborne, Call of Duty, Destiny, Horizon Zero Dawn, Detroit: Become Human, etc.
2. Nintendo Co.,Ltd
Nintendo is another giant coming from Japan, it's actually formed since 19th century. This company is 130 years old until now and that says a lot about itself as a gaming company. It now has become the world's largest video game company by revenue and market capitalization.
Before entering video games market, Nintendo used to try in several used to try several small niche businesses, like handmade cards, cab services, toys and love hotels, but did not gain significant recognition. Nintendo decided to develop itself into a video game company in the 1970s.
Starting with game consoles, its famous handheld devices Nintendo Entertainment System, 3DS, Wii, SNES, Gameboy Advance made a revolution in the way people playing games. Throughout 125 years of forming and growing, the Japanese giant game studio has contributed its significant products and services and changed the world's games industry.
It would be a big loss if we talk about Nintendo but without mentioning Mario here.
Mario is the character in Mario video game franchise. Illustrated as a short, pudgy plumber in blue jeans, who is the resident of Mushroom Kingdom. His adventures' main mission is to rescue Princess Peach from the Koopa villain Bowser. He also got a twin brother named Luigi. Mario actually comes up in more than 200 video games since he was born. Mario is Nintendo's symbol and considered to be the most popular character in the world.
3. Electronic Arts
If you you are a big fan of sport game titles such as FIFA, Madden NFL or UFC, then you could not be unaware of Electronic Arts, often abbreviated as EA.
Founded in 1982 by Apple employee Trip Hawkins, EA was the leader in personal computer games industry and was famed for promoting the designers and programmers responsible for its games. In the late 1980s, Electronic Arts began to produce games for other platforms like handheld devices, beside personal computers. Their first game was Skate or Die (skating), released in 1987.
Besides, the company is also well-known for its smart business-and-communication-combined strategy, which is typically the acquisition of image rights of the world's famous sports tournaments like FIFA or NBA. In fact, Electronic Arts's achievement mostly comes from sport game titles under the name EA Sports. They also own and operate several of small studios as a subsidiary such as Maxis, BioWare, DICE, EA Vancouver, EA Tiburon, etc.
Apart from sport series, Need for speed (racing), Battlefield (first-person shooter), and Star War (Predominantly action-adventure) (license expired) are EA's others outstanding name. Other games include: Apex Legends, TheSims, etc.
4. Bandai Namco Entertainment
This company started as a collaboration of two desperately-founded gaming companies. Bandai Co, Ltd was founded in 1950, and Namco Limited was founded in 1955. Bandai Namco Entertainment was formed in 2009 due to corporate merge between Bandai and Namco.
Have you heard of Pac-Man – the yellow pizza slice-removed-shaped character eating all the dots inside an enclosed maze while avoiding coloured ghosts? Yes, this game is developed by Namco. Not only bring commercial success, this game also had a long-lasting commercial and cultural legacy.
In fact, this franchise remains to be one of the highest-grossing and best-selling game series of all time. Pac-Man has now become the mascot and flagship icon of Bandai Namco Entertainment.
Beside Pac-Man, Bandai Namco's noticeable series can count to Galaxian (fixed shooter), Gundam (science fiction), Tales (Action role-playing), Tekken (fighting), Soul Calibur (fighting), and so on.
Beside video games, Bandai Namco used to produce and supply game amusement arcades for the shopping malls with exclusive game titles. The company also owns the licenses to several Japanese anime series, including Dragon Ball, One Piece, Naruto, and Sailor Moon
5. Konami
Established in 1969 in Tokyo, Japan, Konami is actually a big corporation with various of lines of business including entertainment, gambling conglomerate, sport club and even Real Estate. However, Konami's profit mostly came from games industry.
It can be said that Konami was so prolific, the company owns lots of game titles of different genres on various platforms, from personal computers to consoles and arcades.
As in video games market, Konami's popular titles vary in genre. They include the action Castlevania series, the survival horror Silent Hill series, the action shooter Contra series, the platform adventure Ganbare Goemon series, the role-playing Suikoden series, the Bemani rhythm game series and the football simulation Pro Evolution Soccer series.
Noticeably, the trading card game Yu-Gi-Oh is voted as one of Konami's highest-grossing media franchises of all time in 2018.
6. Sega Games Co. Ltd
Sega Games Co., Ltd. is a Japanese video game developer and publisher, founded in 1960 and based in Shinagawa, Tokyo. It is also a subsidiary of Sega Holdings Co.,Ltd. Sega used to develop and sell video game consoles in the 1980s, however, it struggled against competitors like Nintendo. Sega stopped manufacturing consoles in late decades due to the failure commerce.
Sonic the Hedgehog was the best-selling video game franchises in Sega's history. Published the first time in 1991, the franchise follows Sonic – a human-embodied blue hedgehog, fighting against a mad scientist called Doctor Eggman. Sonic becomes Sega's mascot and was developed to be the opponent of Nintendo's Mario.
Its big success led Sega becoming one of the leading video game studios during the 16-bit era in 1990s.
Apart from Sonic the Hedgehog, others multi-million-selling game franchises developed by Sega includes Total War (strategic real-time tactics), Yakuza (Action adventure), Football Manager series.
7. Ubisoft Entertainment S.A.
Ubisoft is always viewed as one of the world's biggest game studios. Established in 1986 by the Guillemot family, headquartered in Montreuil, Ubisoft originated as a computers, software and games supplier and later then joined games development. soft already made its name for producing several great superhero-themed video games.
Besides the famous Assassin's Creed, Prince of Persia and Ghost Recon game titles, Ubisoft is also popular with developing several game engines like Uplay, AnvilNext, Disrupt, Dunia Engine.
Other games made by Ubisoft includes: Anno series, Tom Clancy's Rainbow Six Siege, Far Cry, etc.
8. Square Enix Holdings Co., Ltd.
We see a collaboration again! Square Enix is a collaboration between two-differently-founded companies, which are Square-formed in 1983 and Nix-founded in 1975. They merged together and became Square Enix in 2003. The company won popularity with excellent role-playing games attracting a huge number of players all over the world.
Square Enix is the producer of legendary game title Final Fantasy – the best-selling game brand ever with 110 million copies in 2014. Square Enix's games receive lots of appreciation of fascinating storyline as well as building a large open world to explore combined with great graphics platform.
In addition to the Final Fantasy series, the company also owns a series of other best-selling game brands such as Kingdom Hearts, Tomb Raider or Hitman.
9. Take-Two Interactive Software, Inc.
An America-based 25-year veteran, Take-Two Interactive Software is one of the most recognizable names in gaming. The company owns two publishing labels, Rockstar Games and 2K, which run as internal game development studios.
Take-Two owns numerous successful video game series across personal computer and video game consoles. Several of them are BioShock, Borderlands, Civilization, Grand Theft Auto, NBA 2K, Red Dead, and XCOM.
Since March 2018, Take-Two Interactive has became the world-third largest publicly traded game company in the Americas and Europe after Activision Blizzard and Electronic Arts.
10. Rockstar Games, Inc.
Rockstar Games Inc. is an American video game publisher based in New York City, founded in 1998 as a subsidiary of Take-Two Interactive, by Sam Houser, Dan Houser, Terry Donovan and Jamie King.
Rockstar Games mostly releases games in action-adventure genre, meanwhile racing games also brought company success. The most well-known action-adventure game franchises is Grand Theft Auto, which Rockstar Games took over from BMG Interactive.
The latest game in the series, Grand Theft Auto V, has been sold over 110 million copies since its release in September 2013, which makes it one of the best-selling video games of at that time. Other worth-noticing titles published by Rockstar Games are Red Dead, Midnight Club, Max Payne and Manhunt.
11. Activision Publishing, Inc
Activision was established in 1979 and headquartered in Santa Monica, which currently serves as the publishing business for its parent company, Activision Blizzard.
Activision was the first independent, third-party, console video game developer in the history. The company released a series of multi-million selling titles in the early 1980s for Atari 2600 including Pitfall, Kaboom! and River Raid. Today, Activision develops and publishes interactive entertainment and leisure products for various consoles, handheld platforms as well as personal computers.
Maybe Call Of Duty series is what made Activision name rises. Starting out in 2003, the first-person shooter series initially focused on game set in World War II. Later then, the series has seen games set in a wide range of backgrounds, including modern times, the mist of the Cold War, futuristic worlds and outer space.
In 2008, Activision merged with Vivendi Games (the parent company of Blizzard Entertainment) and established Activision Blizzard. With this structure, Activision manages owned third-party studios and publish games developed by Blizzard.
12. Blizzard Entertainment
Blizzard Entertainment, Inc. – an other giant coming from America. Founded in 1991 under the name Silicon & Synapse by three graduates of University of California, Los Angeles.
The company started with creating and producing game ports for other game studios before officially beginning to develop their own game in 1993.Their first video games are vehicular combat-based racing Rock n' Roll Racing and puzzle-platform The Lost Vikings, released in 1994.
Not until the publish of military science fiction real-time strategy franchises like StarCraft, WarCraft and action role-playing Diablo, did Blizzard gain booming popularity. Since then, Blizzard has focused mostly on these three series. Their latest first-person shooter title Overwatch launched in 2016 also attracts lots of attention.
13. Valve Corporation
Founded more than 20 years ago by former Microsoft employees Gabe Newell and Mike Harrington, Valve catapulted to critical acclaim and commercial success with its very first title, the PC FPS turning point Half-Life with elements of horror genre. Half-life is highly recommended as for amazing graphic platform, attractive storyline and above all, unique FPS adventure genre at that time.
Half-Life has a large community thanks to the Software Development Kit development tool that Valve provides. In recent years, Valve has looked forward to hardware, particularly virtual reality.
Others Valve's successful products can count to Counter-Strike, Half-life 2, Left 4 Dead and Dota 2.
14. Maxis Studio
Maxis is a video game developer and a division of Electronic Arts. The studio was formed in 1987 by the name Maxis Software, and was acquired by EA in 1997.
SimCity series is the first product of Maxis, whose concept is a non-traditional game without defining "win" or "lose" condition, launched in 1989. In fact, SimCity's concept was rather new at that time, so that very few publishers showing interest in it. Later then, the title became one of the most popular and successful video games of all time, according to Gamespot Magazine.
Due to SimCity series's big success, Maxis produced various other Sim-titles such as, SimAnt, SimFarm, SimEarth, SimLife, SimTower, SimIsle and SimHealth.
15. Epic Games Inc.,
Epic Games, Inc. is an American-based video game and software developer and publisher, established in 1991.
Epic Games produces the Unreal Engine – a commercial game engine which also powers their inwardly developed video games, such as Fortnite and the Unreal, Gears of War and Infinity Blade series.
In 2014, Unreal Engine was recognised as the "most successful video game engine" by Guinness World Records. The release of Fornite Battle Royal in 2017 has brought Epic Games huge profit, which allows the company to expand its Unreal Engine offerings, organize esport events around Fortnite and launch Epic Games Store.
16. Game Freak Inc.
Game Freak initially was a self-published video game magazine founded by Satoshi Tajiri and Ken Sugimori in the 1980s. It became a video game development company with the same name in 1989.
Game Freak Inc is best known as the primary developer of the role-playing video games Pokémon series. Its most popular series, The Pokémon is published and distributed cooperatively by The Pokémon Company and Nintendo worldwide.
17. BioWare
Finally we meet a representative not coming from America or Japan, BioWare is a Canadian video game developer found in 1995 by newly graduated medical doctors Ray Muzyka and Greg Zeschuk. The company has became the subsidiary of Electronic Arts since 2007.
BioWare specializes in role-playing games, and achieved massive recognition for developing licensed franchises: Baldur's Gate, Neverwinter Nights, and Star Wars: Knights of the Old Republic. Additionally, they also gained success with original intellectual property games like Jade Empire, the Mass Effect series, and the Dragon Age series.
The company also developed many of in-house video game engines to serve as technical basis for their games as well as be empowered to others studios to develop their own games. Some successful engines of them are: Infinity Engine (applied in Dungeons & Dragons, the Baldur's Gate series), Aurora Engine (Neverwinter Nights), Odyssey Engine (Star Wars: Knights of the Old Republic), Eclipse Engine (Dragon Age: Origins (2009) and its expansion pack (2010))
18. Capcom Co.,Ltd
Capcom is a Japanese games publisher founded in 1979. Their fame boomed up due to their several world famous best-selling game franchises. They possessed the number-one fighting series Street Fighter, the best-selling horror series Resident Evil, and the popular action series Devil May Cry and Monster Hunter.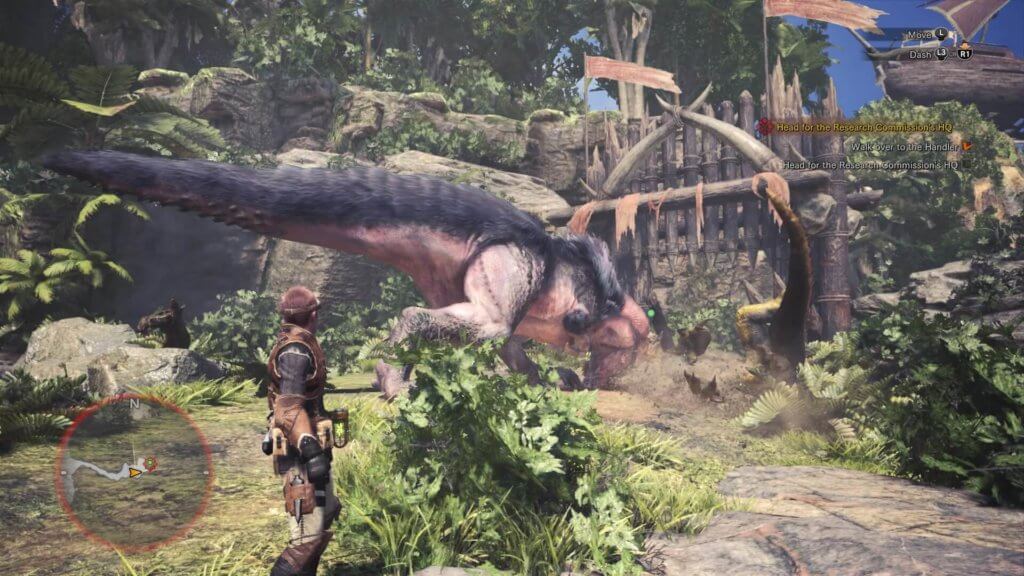 Before publishing games for PlayStation and Nintendo, Capcom had already made impressive performance with arcade titles like Commando and 1942.
19. Nexon Co., Ltd.
Now comes an Asian-but-not-Japan representative, Nexon Co., Ltd from South Korea. Formed in 1994, Nexon is a video game publisher specializing in online game for PC and mobile. It now owns and maintains over 80 game titles.
Long before the nourishment of internet as well as smartphones and tablets, the company executed a strategy that has become the business model of online games for portable devices. Over decades, the games published by Nexon is not only free to play, but also have made users paying occasional small amounts for in-game weapons, clothing and other goods.
Its famous titles include MapleStory (PC version now available in Korea only) and Dugeon & Fighter. Adaptations of franchises such as FIFA Soccer and the shooter game Counter-Strike are also counted in this list.
20. Naughty Dog, LLC
Naughty Dog, LLC is an American first-party video game developer founded in 1984 as an independent developer. It was then acquired by Sony Computer Entertainment in 2001.
As a subsidiary of Sony Computer Entertainment, Naughty Dog is the main developer of some critically acclaimed and commercially successful game for PlayStation console, including Crash Bandicoot, Jak and Daxter, Uncharted and The Last of Us. Before being acquired by Sony, Naughty Dog also developed games such as Dream Zone (Adventure), Keef the Thief (Role-playing), Rings of Power (Role-playing) and Way of the Warrior (Fighting).
Naughty Dog is also well-known for its unique work culture. The studio does not have a producer in either of their teams. They own less middle-management and do not have any interactions with Sony at all on the developing process. It means that, Naughty Dog has complete freedom in almost every aspect of game design, and Sony – the parent company, does not make any interfere throughout the process.