Video games are not something which has cropped up now, but it has been famous among kids and adults over the years. A decade back, people used to play video games on their personal computers but now people can play them on Xbox, PlayStation, mobile phones, Nintendo Switch etc.
With the increase in the craze for playing video games, the video games genres have also increased in the modern gaming market. There are a plethora of video games available for people of all age.
We have summarized all the video games genres and the most popular video games in those genres and have tried to make this article the Ultimate List' for all video games lovers.
Video Game Genres
The following is a list of the various video game genres and some of the most popular games in those genres:
1. Action
The games in the action genre have been the most popular games. The games in this genre emphasize on the reflexes of the person and check their reflection time. The most popular games in this genre are:
Fallout 4
The Fallout world is humongous and the world outside the fallout world is also amazing. So many things going on in that world, that it looks real and you feel alive. There are many buildings in this world in which you can enter and collect plenty of things. With good graphics and easy navigation facility, this game is really fun-tastic'.
Checkout Fallout 76 review here.
Doom
The best thing about this game is that the beautifully designed maps and the sound available in the game. There are many customizable weapons available in this game. This game has and still is garnering a lot of interest of teenagers and adults.
More examples of action games: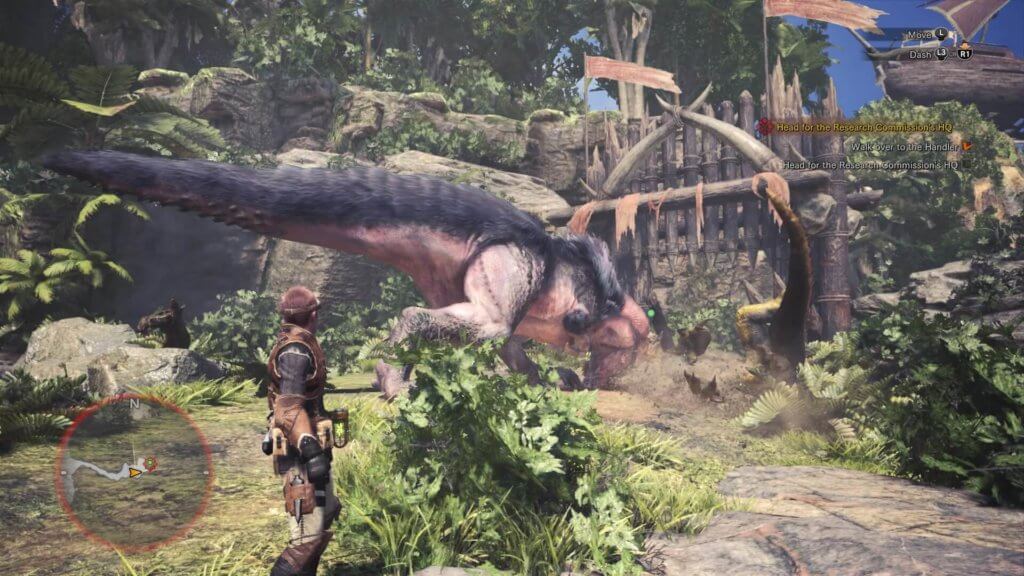 2. Action-adventure
This is one of the oldest genres of video games. There are many popular and most played games falling in this section. Some of them are:
Prince of Persia: Sands of Time
This game was first launched in 2D but there are only a few numbers of action-adventure games which has jumped from 2D to 3D and this game is one of them. The best thing about this game is that it is all about dodging your enemies and jumping and if you miss a jump then you don't die immediately, you are given chances to repeat from a particular point.
Control
Control is an action-adventure game in which is the players play a part of a secret agency and the player needs to investigate and go through the clues in order to be successful in the mission. Being an action-adventure game, the adventure part is a little more than the action part in this game.
More examples of action-adventure games:
3. Arcade
For a pretty long time, arcade games had been the most popular and most played genre of video games. Their simple gameplay and short game timings attracted almost everyone. They had short contests and challenges for their players.
One game which is the most trading arcade game is Brawl Stars which is developed by the famous developer Supercell which has previously developed famous games like Clash of Clans. Brawl Stars is an addictive game and keeps you engaged for a long time.
There are several game types and you can choose the game type that you want to play. After choosing the game type, you will go head against other random players and you will have to play the game against them. There are some small actions that you have to do to complete the game and win it. This game is a quick play and is quite entertaining. People don't get bored with it easily.
4. Auto Battlers
This is the most recent video game genre that has attracted the majority of gamers. In auto battlers games, the player chooses their hero from a wide variety of options available to them with different skill sets. After a hero is chosen, he battles automatically with its rival and the player who has got the most number of heroes standing undefeated, wins the match.
The most popular example of a game of this genre is Pokémon Defense. In this game, a player has many Pokémon and there is a Pokémon fight. Each Pokémon has its own specialities and considering the strengths and weakness of your opponent, you need to choose a correct Pokémon. In the end, the number of undefeated Pokémon the player has decided the winner of the match.
5. Battle Royale
PUBG
PUBG is the most controversial game across the whole world. With its launch, it attracted many players and became one of the most played games in this segment.
In this game, you can interact with other players and you have to build a team and survive and rule out your enemies. They are many weapons and cars which help you to rule out your enemies.
Fortnite
Fortnite is an immensely popular battle royale games. In this game, the player is left on an island and the player needs to survive on that island. It is required to find arms and weapons and ensure that the other players are out. Undoubtedly, it is one of the best free games available on the internet.
More examples of battle-royale games:
6. Board Games
Everyone was a fan of board games when they were a kid, honestly, I am a fan of board games now even but now we don't have someone to play with us the board games.
What is better than playing those board games on your personal computer or mobile phone with maybe random players. The famous board game Monopoly which we all have played when we were young is available online.
This genre is mostly for people who loved playing board games and now their favourite board games can be played on a computer. Famous games like Rummikub which we used to love playing on board, now can be played online.
In such games, you can either create an account and invite your friends and family and play together or you can play with random people. Another very popular and famous example of this is Ludo. We all remember playing Ludo, don't we? Well, now we can play Ludo on our mobile phones with our friends. This genre is the most chosen genres for adults because they miss playing board games.
7. Card Games
Cards are something which is the favourite of all adults. All adults have played cards with a deck of cards with family and now there are some classic card games which can also be played on the personal computer or mobile phone. This genre of video games is popular among adults. The following are the most popular card games that everyone wants to play:
Clash Royale
This is one of the most popular card games which people love to play. The cards in this game are collected and these cards are all based on some characteristics of the Clash of Clans family. You need to use those cards to duel your competitors.
The unique feature about this game is that you can join a single clan and share your cards with your clan members and you can even challenge them. This game has the heart of many people and they love to play it.
Hearthstone
This is one of the most trending games in card games genre. This game comes with more than a hundred cards and a player can themselves build their own desired deck.
The players have the option to make a single deck or to make multiple of decks. Making multiple decks makes the game more interesting and brings variety in the game. This game is the most talked-about the game and it has a huge following.
8. Casino Games
Casino games have also become a good genre in the modern video games industry. People love gambling and there are many websites providing free or paid gambling to the players. For example: DGcasino, sexybaccarat.
Slots are one of the most played casino game. There are three or more than three spinning reels. These reels have several symbols or icons marked on certain predefined spaces. The gamer is required to make a bet and then the spin starts.
After the spin is started, the icons or symbols appear automatically. The player who is making the bet wins on the basis of the icons or symbols which appears on the slot machine and the combination or pattern that they make.
10. Cooking Games
This genre of games is mostly for kids but some teenagers and adults also play them for fun. Cooking games are actually fun to play and the graphics of such games are beautiful. The food prepared in these games looks so real that your mouth gets watered seeing them.
These games also enhance the time management skills of the players. Some of the popular games in this genre are:
Cooking Dash
This is one of the most beloved cooking games available. On this game, the player acts as a chef and tries to complete the orders of the customers and gain some tips. With each passing level, there is an upgrade available for the player.
Cake Mania
This game is an all-time favourite game of people who love baking. A master chef is one who knows baking dishes along with making savouries. Cake Mania has its own series of games. The unique decorations on the came is something that everyone aspires to make in real life.
11. Educational Games
Video games are not just for fun but there are several games which educate you especially kids in some way or the other. In this era, kids play more video games and don't like studying. But video games may be the best source to educate your kids.
There are many video games of educational genre which are loved by the parents. Some games of this genre are listed below:
Math Blaster
This is one of the most loved games which parents choose for their children. This game introduces their children with numbers and makes them familiar with it.
Math is one subject that everyone is usually scared of. So, this game helps the players to learn math while they are playing. This game helps the players to solve complex math problems with the utmost ease.
Vocab Quiz
This is one of the most liked games by kids. With the help of this game, kids learn new words and expand their word knowledge. Their vocabulary increases and this helps them to write better using new words. Parents are happy when their children play these kinds of games because they learn a lot from these games.
12. Fighting Games
Fighting games are an amazing niche within the video games industry and they portray a competition of skill between two players. The presence of mind and quickness are the two things a player needs to win the games in this genre.
Super Smash Bros is one of the most loved fighting games for party fighters. This game is for fun so you do not have to be spontaneous like you have to be in other fighting games. You can be all chilled and relaxed while playing this game.
Dragon Ball Fighter Z is a fighting game which is based on the famous cartoon Dragon Ball Z. It is one of the fastest fighting games and has a huge fan base. You need to act quickly if you want to win this game. The game shows the aggression of the players and there are team battles, where you can join hand with some other players to win the match.
13. First-person Shooters (FPS Games)
First-person shooter games or FPS is a recent addition to the genre of video games.
One of the most popular game in this segment is Call of Duty: Modern Warfare. It is a single-player game with outstanding graphics. This game gives the players enriching gaming experience.
More examples of FPS games:
14. Hidden Objects Games
Hidden object games are games which enhances patience and tests the eyesight of the player. Hidden objects games define your thinking and portray your problem-solving skills. If you are a person who has a lot of patience and tactically play games then this genre of games is the right one for you. Some of the most popular games of this genre are:
June's Journey
This ranks the top in the genre as this has a good storyline and a mysterious one and there are many clues with which you will have to find hidden objects to win the rounds. You will have to find the objects which are hidden at different scenes by tapping on them. This game has an amazing graphic.
Ravenhill
This is another amazing game of this genre. This is a hidden object game which also includes a role-playing activity even. At the beginning of the game, the player will have to customize a character and the customized character becomes a part of the storyline. This is one of the favourite games of every player.
15. Idle Gaming
Idle gaming is the most emerging genre in the modern gaming industry. As the name suggests, the term idle is used because the game goes on and is played even if the player is not constantly putting many efforts. To simply put, sometimes, the player sits idle but the games play automatically.
You might be thinking then what is the role of the player in such games. The player has to construct something or gather certain resources to extend the game. These games are very addictive and it becomes difficult to stop yourself from playing such games as after a point you become pro at such games.
Grow Defense is one of the apt examples of a game of this genre. There are 3D graphics and the whole game is animated but it is fun to watch and you have to defend your castle. You need to remove all the enemies so that your castle does not fall down.
16. Clicker Games
Before the year 2014, there was no such genre. But at the present time, Clicker Games have become one of the most popular genres for video games.
As the name suggests, these are games in which you click a button a single time or multiple times. Cookie Clicker is of the most popular game of this genre. This is not a different genre exactly but one may call it a sub-genre of idle gaming genre.
17. Multiplayer Online Battle Arena (MOBA Games)
MOBA or Multiplayer Online Battle Arena games, was launched back in 2000 and since then it has become one of the most popular genres in the modern video games industry.
Arena of Valor is one of the newest Multiplayer Online Battle Arena game which has made a dominance in the modern video gaming industry. It has several unique features which makes it different from other games. There are more than 50 heroes available for the player to choose. You may choose your favourite hero and start playing.
18. Puzzle Games
Amazing puzzle games come in all size and shapes. How can we forget our favourite puzzle game, Tetris? Wasn't it mind-boggling. Tetris has always remained in the hearts of all the players. It is one of the oldest game which people love to play. With the basic feature remaining the same, this game has gone a lot of development theme-wise to make more players attracted towards it.
Apart from it, The Legend of Zelda: Breath of the Wild, is one of the best brain teaser that a player can play in the modern gaming market. There are almost 120 shrine puzzles and many uncounted smaller puzzles which really make you think twice because they are not that easy to solve. So, if you are a puzzle lover, then you should definitely play this game.
More example of puzzle games:
19. Racing Games
After sports, the next very popular video game genre is racing games. They have made a significant place in the video games market. Some of the popular gaming games are:
F1 2019
This racing game helps its players to explore the world of Formula 1 and in this game, the players have to compete with their rivals and make recognition and reputation in this gaming world. This game is known for the beautiful and realistic lighting effects and the branded Formula 1 cars.
Horizon Chase Turbo
The next in the list is Horizon Chase Turbo which is a sequel of its previous release. The first release was so much loved by the gamers that the developers decided to release the second part, which was all the more loved. The sequel consists of enhanced and improved graphics and a wide variety of cars and tracks to choose from.
More example of racing games:
20. Real-time Strategy
Real-time strategy games, or commonly called as RTS games are a mixture of strategy and action and portrays the decision-making skills of the players. The games under this genre are a little complex than other genres. You really need to use your mind while playing these games. The games in this genre are:
Battletech
It is complex and difficult to understand the game, but once you have your hands on this game, you will be addicted to this game. There is a battle mode wherein you will have to strategically target specific parts of the enemy's mech considering the correct angle for doing the action and using the correct weapon.
There are many challenges that come in your way and you will have to strategically deal with all of them.
Civilization
One of the most popular game in the RTS segment, this game is one of the best civilization games. In this game, you will have to build sprawling towns and tackle many challenges. This game has beautiful graphics and is presented in a partially animated style.
21. Rhythm
Rhythm games are there in this industry for a long time. There are some decent rhythm games in the market, these are:
Arcaea
This is one of the newest game in this genre. This game is simple and easy to play a game. This is an animated game and has good graphics and sound quality.
There are even more than 90 songs available in this game sung by more than 50 singers. For a music enthusiast, this game is the best entertainment.
Cytoid
It is a community rhythm game and is free to download and install. There are many songs that the player can find and add from the other players of the same community.
22. Role-playing Games (RPG)
Role-playing games or commonly called as RPG games. The most popular role-playing game in the modern gaming market is Witcher 3: Wild Hunt. This game is inspired by the popular Netflix series and is one of the best RPGs that can be played. This game has breathtaking and mesmerizing landscapes and the player needs to complete many quests in order to move forward in the game.
More examples of role-playing games:
23. Simulation Games
The simulation game genre allows the players to take different roles and explore the world connected with the role you have chosen. These types of video games broaden the mindset of people. Below is a list of some examples of the most popular games in this genre:
House Flipper
This is a game which brings out the home designer inside you and you can create a virtual home which is built from your imagination. In this game you purchase virtual properties and using your imagination, you redesign and present it to the potential buyers for purchase.
This game increases your imagination power and you can decorate and redesign the house as per your own wish.
Planet Coaster
It is the successor of the most popular game Roller Coaster Tycoon which was not only loved by the kids but was also loved by the adults. In this game, you are provided with all the facilities to build your own amusement park. Building and then maintaining your own amusement park is a difficult job and this game also allows you to create a roller coaster of your own.
More simulation games example:
24. Sport
There is a common myth that only boys are interested in playing sports video games. Well, this is not true. Research has shown that around 33% of the total population playing sports games are girls. The most interesting sports games are as follows:
FIFA 20
If you are a fan of soccer then this game will be the most appealing game for you.
FIFA 20 is an amazing soccer game with improved gameplay. The game gives the players an ultimate and jaw-dropping soccer experience. It has the best graphics and gives their players a feel of playing a real match on the ground.
If you are not a soccer fan, still you should play this game and this game is surely going to change your mind pertaining to soccer.
Madden NFL 20
Madden NFL is a sports series which has an impressive legacy and have been dominating the sports video games segment for a long time. The series continues to update and improve itself every year.
The latest Madden NFL 20 has continued the legacy to impress the gamers and have become by far the most played sports game.
More examples of sport games:
25. Stealth Games
Stealth games are games which arises curiosity in the mind of the player and it gives a different satisfaction to the players in killing and stealing among other things.
There is a suspense which is created all throughout the game. Hitman is one the most played stealth game and there is no game like it. There is a hitman who invades a place and starts killing people out there with an objective to take something precious from there.
There are people who safeguard the premises from him and he can kill them and take their weapons. This game has very good graphics and a variety of guns for the hitman. Featuring as one of the best stealth games, Hitman has lived in the heart of many players for a long time.
More examples of stealth games:
26. Survival Horror
Survival Horror is one of the best genres of video games that people love playing.
The most common and the best example of a game of this genre is Resident Evil 2. The graphics and the performance of this game are the two most appreciated things about this game.
This game has zombies in it which looks very realistic. You have to survive through the levels and kill the zombies so that you win at the end of the game. Who knew killing and horror could be so much fun. There are different stories and puzzles in the games which makes it popular amongst kids.
27. Virtual Reality and Walking Simulator
With the launch of the most talked-about game i.e., Pokémon Go, Virtual Reality made a significant place in the gaming industry.
This game not only used Virtual Reality but also adopted Walking Simulator, in which the real number of steps walked by you decides the steps walked by your player.
In this game, frequently you find Pokémon and you have to catch them and there are battlegrounds at several locations in your city where you can fight with your rivals. It is one of the most popular and most played games which is loved by everyone.
Top Games By Genres
Here is the list of top games by genres for those who wants to know:
Conclusion
The gaming market has captured a significant share and is expected to grow by 90.13 USD billion during 2019-2023. In the modern era, people are becoming more attracted towards video games and therefore, several new genres are cropping in. This has become one of the fun ways to relax their mind and have fun simultaneously.